Burglar alarm installations and maintenance in London and Essex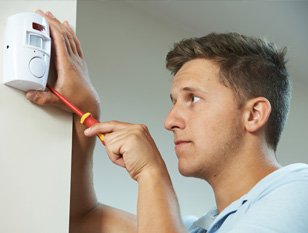 Deter unwanted visitors with a highly visible, professionally installed and maintained Burglar and Intruder Alarm system. The team at Camden Security are on-call 7 days a week and ready to answer requests for new burglar alarm installations or repairs to existing alarm systems at short notice.
Call us, and we will send one of our technicians round to your home or business to carry out a free risk assessment of your security situation. We will then recommend what we think will be the best security alarm solution for you. Rest assured, all our recommendations will have your best interests at heart. Camden Security is an independent business so we are able to give unbiased advice and opinions.
Following the consultation, we will send you a written quote which will represent great value for money for the work we plan to carry out. After that, it's up to you to decide when to go ahead.
Security alarm installation London and Essex wide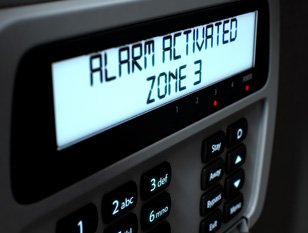 If you're happy with the quotation, we will book an Engineer to carry out the installation. As professionals, you can expect the burglar alarm installation work we do to be completed to the highest standards in a professional manner with minimal disruption to your daily routine.
Our Engineer will fully test the intruder alarm system to ensure it's fully operational, and show you how to use it, so you are confident you know all its ins and outs. Our office based team will be always be able to help in the unlikely event that any issues arise.
Burglar alarm repairs and maintenance in London and Essex
We are ready to carry out all burglar and intruder alarm repair work across London and Essex. It doesn't matter if we didn't set up your alarm system in the first place. Our team is familiar with all the brands and all the set-ups, so will quickly get to the root of the problem and fix it fast.
We install and repair all kinds of alarms in London and Essex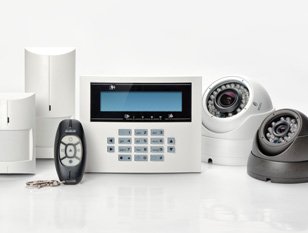 As well as intruder alarms, Camden Security install and repair fire alarms, smoke alarms, carbon monoxide detectors and other medical and panic alarms. Just let us know your requirements when you call. We can even fully integrate alarms with CCTV and other security systems you may have.
We also supply, install and repair monitored home alarms which are connected to a Receiving Centre who will alert the emergency services if required.
Why risk the safety and security of your home or business, when Camden Security can install and repair burglar alarm systems in London and across Essex? Call us on 020 7205 2712